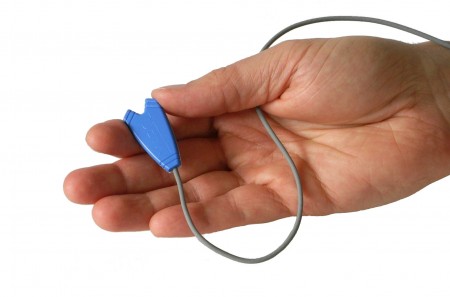 Our precision sensors provides a complete solution for measurements of acceleration and inclination in 3 axes. The sensors are designed to the needs of the researcher with high precision yet ease of use in mind. Used for general research applications in the fields of medicine, industrial ergonomics and sports science, the accelerometers when combined with the versatility of MQ16 data acquisition systems make an ideal research tool.
Features
3 independent axes, X, Y, Z.
16 bit Analog to Digital Conversion gives excellent resolution.
Excellent noise performance with analog low-pass filtering.
Low power consumption provides long battery time.
Sensor very rugged and yet very sensitive.
Direct interface to MQ16 (no extra enclosure box in between).
Accelerations may be displayed in units of G or m/s².
Inclination may be displayed in units of G or degree off vertical.
Both the inclinometer and the accelerometer measures both dynamic acceleration (i.e. vibration) and static acceleration (i.e. gravity).
Specifications
| | | |
| --- | --- | --- |
| Model | Inclinometer | Accelerometer |
| Color | Blue | Red |
| Input Range | ±2g | ±6g |
| Resolution | 57ug | 182ug |
| Frequency limit | 40Hz | 250Hz |
| Size | 36 x 18 x 2mm | 36 x 18 x 2mm |
The specification of frequency range and gain is can be customized at your request.